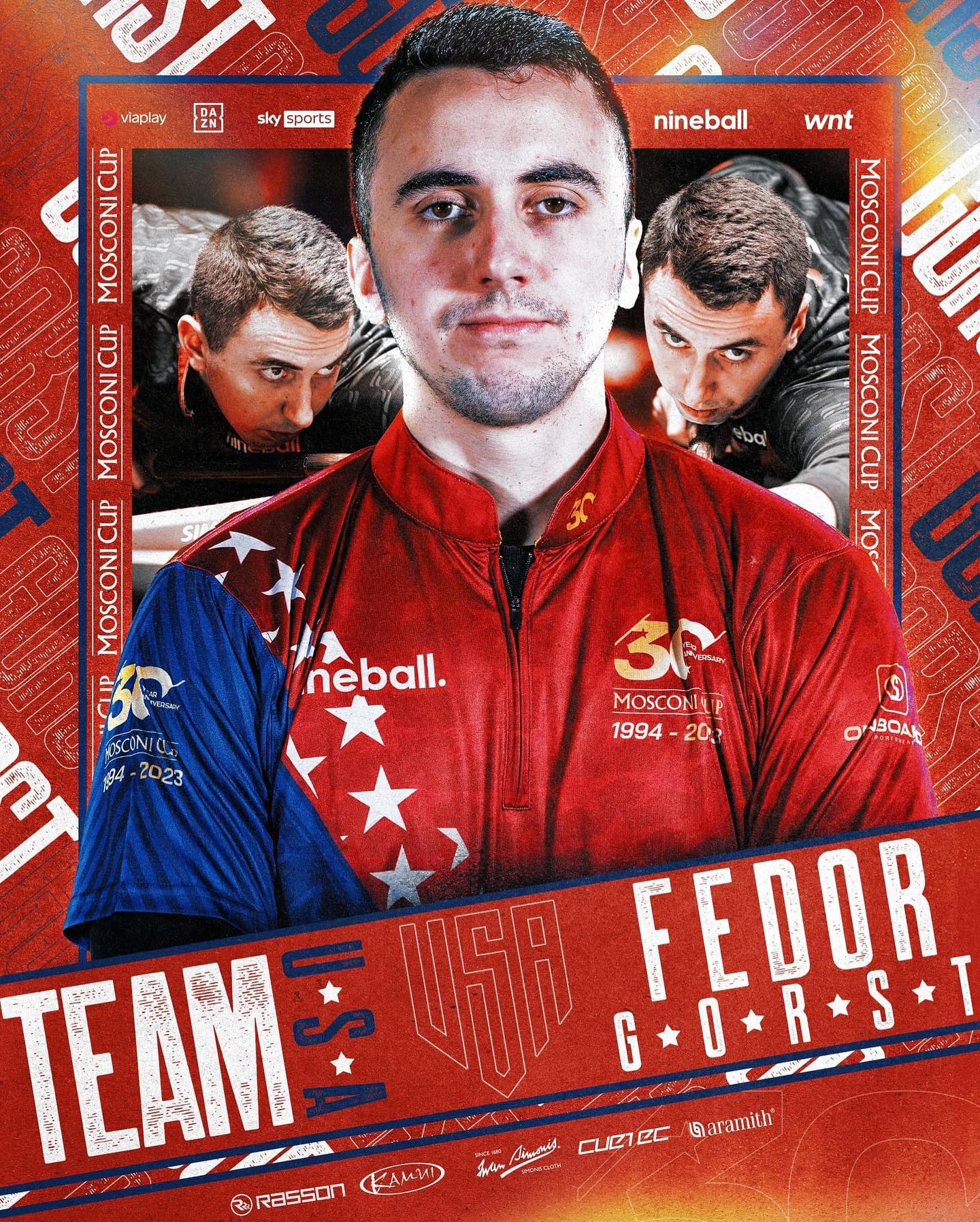 Introducing
Fedor Gorst
Born in Russia, Fedor has been living in Indiana for a number of years and after becoming a permanent resident of USA, began representing America in the Mosconi Cup and other events from 2023 onward.
By the time Fedor joined Triple 60 at the age of 23, he had already won numerous major trophies, including World Championships and the Mosconi Cup.
Fedor loves Whyte Carbon Raw Black shafts and joined the team to take advantage of the shafts' cue ball control and feel. He is also a key member of our product development team, helping to develop the next wave of Triple 60 products.